Join us for this entertaining, eco-friendly tours and discover the gem of Kotor bay from different and unique perspective.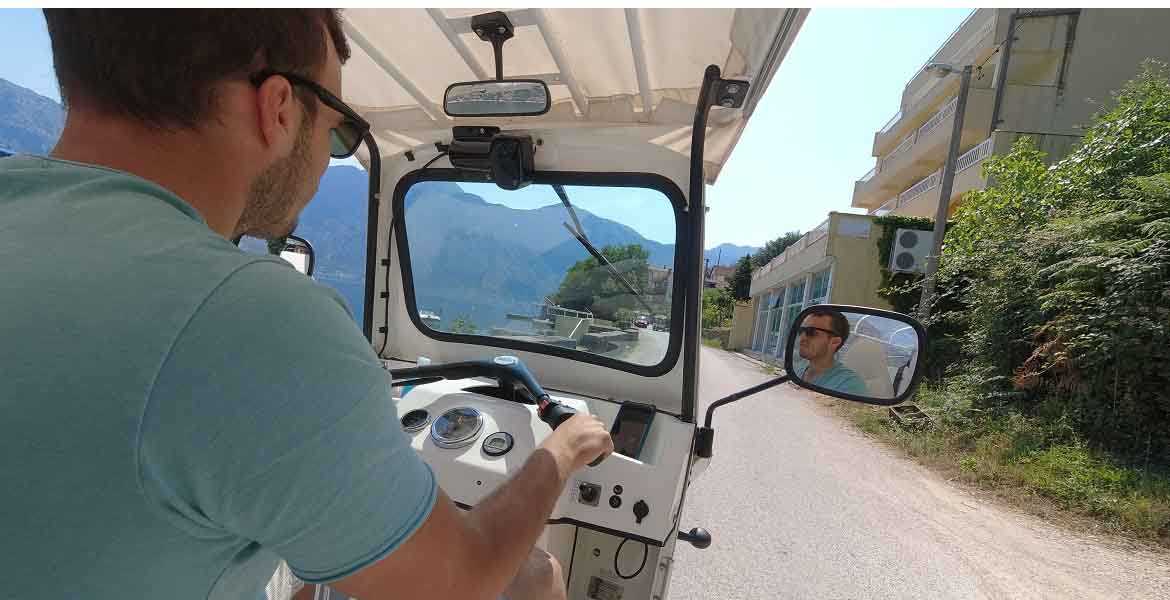 We are building an eco-friedly tourism from the ground. Our goal is to inspire people to explore the Kotor bay in a carbon neutral way, taking care of nature and the habitat.
We aim to deliver the best experience to every visitor and guest. Every single day we thrive to improve our services.
We have introduced a brand-new offer in Montenegro in 2018 – tours with Tuk Tuk vehicles. Tuk tuk is an open, three-wheeled vehicle of eye-catching design, originated from Thailand, and now is popular worldwide. Auto-rickshaw or tuk tuk is a great way for tourists to experience and feel the destination, travelling slowly and silently, being in the open and absorbing the views, sounds and smells from the outside. They get better connected with the surroundings compared to driving in a car or a bus.
"Taking the tuk tuk around the coastal road around Kotor was really good with the driver pointing out places of interest. A great leisurely drive seeing beautiful views."
Dave T. (Tripadvisor review)